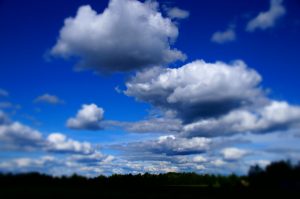 Are you accustomed to regularly meeting your fears? Or you organise your life in order to never be confronted with the moment you will feel insecure?
If you like the concept – and the practice – of "stepping out of your comfort zone" you may be already aware that sometimes, we can find ourselves experiencing insecurity. On that moment, our mind can produce thousands of very good, rational and conformable justifications about the reasons to NOT step out. Personally, my favourite is: "I don't feel like doing it". Then, the temptation of being "lazy" grows bigger and bigger.
You may remember…
…that one of my New Year's Resolutions was to swim regularly and to strengthen my physical endurance. By reaching this aim, a new one started to emerge, specially connected with swimming in open water: facing my fears.
As John von Düffel explains so well (*), water, outside of the swimming pool, is not a stable and sure element. Temperature, depth, currents are some of the water's characteristics that constantly change. The perfect condition for meeting fears!
This Summer, I was amazed to observe how many times my mind played the game "I don't feel like doing it": before swimming in Tornio river through the Arctic Circle in Finland; before the Lago Maggiore crossing; in a choppy Mediterranean sea.
"Don't feel like doing it" didn't stop me! I did all those swims and my rewards, beside the satisfaction of having make it, was the intense pleasure to be in the water in so wonderful landscapes.
Excuse to avoid feeling the fear
And those swims helped me to realise that "I don't feel like doing it" was an excuse. It was a way to avoid feeling the fear. Once I realised that, I could admit to myself that, actually, I was a bit scared, but I was also excited. I was a bit insecure but I was also aware that I did train and happy that lifeguards were around.
Thanks to my swimming training, I know myself a bit better. I know that "I don't feel like doing it" is a strategy of my mind to avoid fears. And I also know that by admitting to myself that "now I'm feeling a bit scared", allows me to face my fears and step into… the water 🙂
Contact me if you wish to build a personalised practice helping you to face your fears.
(*) Gebrauchs Anweisung fürs Schwimmen, Piper, 2016
Picture: Finland, Massimo Martino