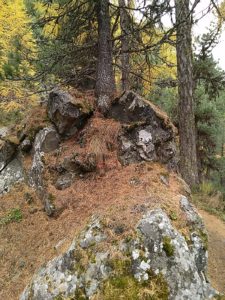 My clients often ask me about how to better understand the messages of their bodies. My answer is: by living more in the body!
In order to practically develop this, additionally to the individual sessions and to the group activities on Thursday morning, I decided to organize a series of 3 conferences on "Breathing", "Sleeping and Resting" and "Digest".
The aim of these 3 conferences is to help the participants to become more embodied.
Being stuck, overwhelmed, tired, anxious, with physical symptoms and pains have an influence on our respiration, our ability to rest and our digestion.
Release consciously tensions; be aware about the reactions to what you perceive, have a calmer mind so to notice the signals of your body help to regain control on your negative reactions.