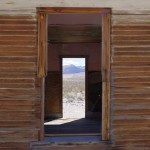 Quietness allows us to think about our passions and the steps that are necessary to support our intentions … and being more creative!
We tend to procrastinate what is important for us: our health, our heart, our mind, our joy of living… because we get busy with "the stuff we have to do ". It follows that we are too tired to take care of what we would like to realise for ourselves.
On the 4 meetings, through simple exercise (breathing, movement, writing), we train our attention and mobilise our energy in order to take the necessary steps in the direction you want to advance in.
We focus on the process of realising a personal project and the group will support us with its energy and without judgement.
Join us in this journey combing doing and passivity !
Details:
4 Meetings of 2 hours each.
Participants: Min 6 – Max 8 persons
Price: 300.- fr.
Register at michelle@bodylearning.ch