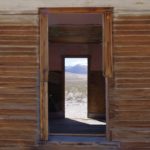 Creativity is the ability to mould a certain material into something new and original. We normally associate creativity with art or an art performance and we think that creativity doesn't belong to us because we are not an artist or we are not living from our art. Because we look at creativity as something characterizing other people but not ourselves, we never think how creativity could appear in our lives and what creativity means for us.
From my experiences, I observe that the ability to create appears continuously in our lives. When one change happens, it brings something new into our lives.
But it isn't always connected with what is most important to us. Some of the personal projects we would like to realise, struggle to appear in our daily life: for example, more time to paint, develop our photography abilities, to do our morning workout, to bring spice into our relationship.
Actually, it is a real challenge to listen carefully to our passion in order to "re-shape" the space in our lives and so to create something NEW.
What we need is SILENCE. Silence creates the space for our inner voice to be heard. With silence, we have the space for thinking, planning, feeling and finally acting in connection with something we would like to realise.
These concepts are not new to most of us. I am aware of how difficult it is to step from knowing something with our intellect to taking action in order to realise and confront it with our reality. Most of us already know what we need to do. But, we procrastinate, make ourselves busy, forgetting… by never confronting what we wish for our reality, we do not know if it is a nice image coming from our head or something important to our heart.
I have already been working with this topic in individual sessions and today I am very happy to announce that I will offer you a way to move forward in the realisation of your wishes: a new group course consisting of 4 meetings of 2 hours which aim is to clarify our wishes, train our ability to pay attention and move forward to realise our creativity.
Picture Massimo Martino