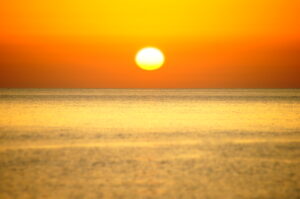 "Learn to be surprised that you're embodied, to be astonished that you're an embodied creature in a physical world of sights, sounds, smells, tastes, touches, sensations and so on."
'What is this' by Martine and Stephen Batchelor  
Curious to experience and learn more about bodywork? Discover one specific approach on Sundays 30 of October 2022. On this day you will dive more into:
Craniosacral
Jungian Analysis
Shiatsu
Stopping Automatic Pattern
Book your session by contacting your practitioner!
Craniosacral En/De
Craniosacral therapy is gentle and holistic bodywork based on the anatomic structures of the body. Delicate, subtle manipulation of the bones, the connective tissue and cerebrospinal fluid allows the therapist to release blockages and restore the natural rhythms and flexibility. 10h/11h30/13h/14h30/16h
Esther: 76 583 53 34 / info@estherfellerch
Jungian Analysis & Biodynamic Bodypsychotherapy En/De
Experience the combination of C.G.Jung's dynamic model of the psyche with Gerda Boyesen's biodynamic bodywork. Discover hidden perspectives of your Self.
Each session can accommodate 1-4 participants.  13h/14h/15h/16h
Johanna: 044 371 76 47 / jooh@sunrise.ch
Shiatsu En/De/Fr/It
A brief insight into Shiatsu and meridian work. You will discover a bridge between you and your Wellbeing.
Each session can accommodate 1 – 4 participants. 10h/11h30/13h/14h30/16h
Massimo: 076 520 55 03 / massimo@meandshiatsu.ch
Stopping Automatic Patterns  En/Fr/It
Discover how automatic patterns install into the body and reduce our experience of being alive. Posture, breathing, physical and emotional discomfort are all sign of the presence of these patterns that can be alleviate by working with and through your body.
Each session can accommodate 1 – 4 participants. 10h/11h30/17h30
Michelle: 078 779 16 07 / michelle@bodylearning.ch
At Das Zentrum der Körperarbeit – Schaffhauserstrasse 43 – 8006 Zurich